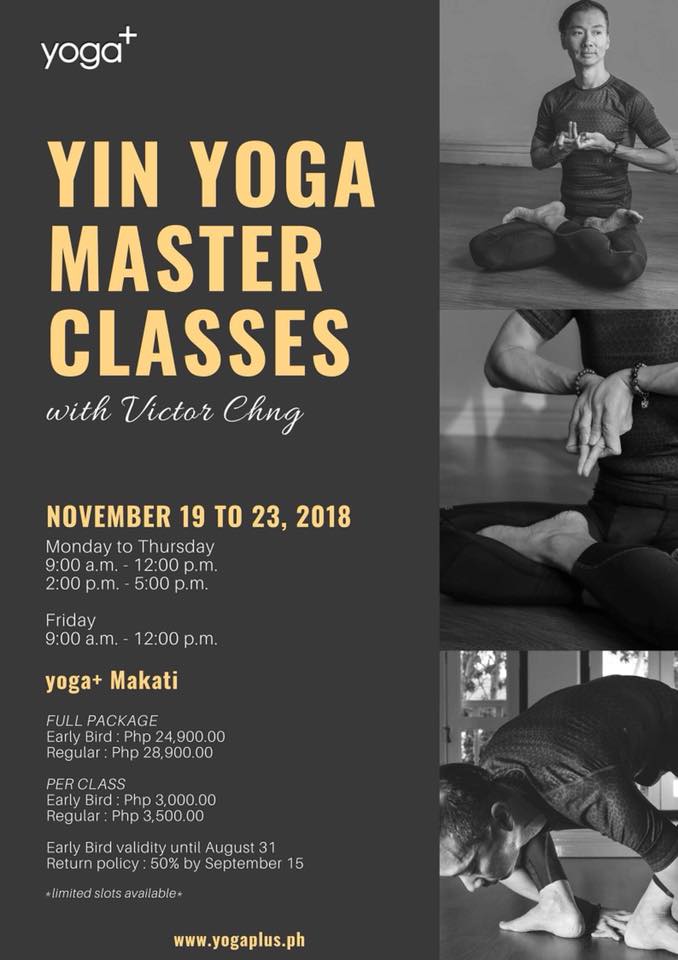 Master Classes will be appropriate for students who have been practising Yin Yoga and would like to take the next level of challenge. It iwill involved deep hips and back opening to create internal space for the joints and spine. The practice will be progressive throughout the full 5 days and students are encourage to participate the full course to get maximum benefit from the practice. 
Morning practice will involved joints release of the hips and back and afternoon practice will be meridian focus. Meridian practice which is rarely taught will be introduced at basic level for students who may like a deeper practice. Taoist Six Healing Sound will also be progressive introduce and employed in the afternoon for strengthen internal organs after meridian opening sequence.
The course is designed for students who may like to experience a deep practice which include self-healing modalities. Lectures on Chinese Medicine and Taoist principles will also be given to widen students idea on the nature of Yin practice. Sign-up now to create the CHANGE in your life.
Yin Yoga Master Classes - FULL PACKAGE
Regular Rate :
 Php 28,900.00
Yin Yoga Master Classes - PER CLASS
Regular Rate :
 Php 3,500.00